Presented by Tim Hortons
You won't want to miss this one! Join us on Saturday, July 1 from 2 - 11 p.m. as we celebrate Canada Day at Richmond Green Park.
This year, we are excited to welcome Kardinal Offishall, one of Canada's most energetic and innovative emcees, to the main stage at 8 p.m. as our headliner!
With a full day of live entertainment on multiple stages, a beer garden, artist exhibits and midway, there is something for everyone to enjoy. Stick around and experience the fantastic fireworks display starting at 10 p.m. that will illuminate the sky.
Date: Saturday, July 1
Time: 2 - 11 p.m. (new start time)
Event Details
Fireworks
Richmond Hill is proud to host, one of the largest and most entertaining pyro-musical fireworks displays in the Region! Be sure to keep a close eye for the purple and gold fireworks to commemorate Richmond Hill's 150th Anniversary! Refer to the "Fireworks Viewing Area" signage situated throughout the park grounds for the best locations to catch the display starting at 10 p.m. sharp.
This year' fireworks soundtrack contains a melody of up to 20 songs from various Canadian artists throughout different genres.
Song
Artist

Blinding Lights
Blow at High Dough
Courage
Fly by Night
Ghosts 'n' Stuff
Hideaway
Hold On
Hold On, We're Going Home
Money City Maniacs
Oh Canada
Oowatanite
Started From the Bottom
Stay
Summer of '69
Sunglasses at Night
Together We Are One
When I'm Up
Working for the Weekend
You Ain't Seen Nothin' Yet

The Weeknd
The Tragically Hip
The Tragically Hip
Rush
deadmau5
Kiesza
Justin Bieber
Drake (feat Majid Jordan)
Sloan
Classified
April Wine
Drake
Zedd & Aleesia Cara
Bryan Adams
Corey Hart
Serena Ryder
Great Big Sea
Loverboy
Bachman - Turner Overdrive
Entertainment Schedules
Check out one of our stages for a wide variety of exciting performances and contests that the whole family can enjoy!
Main Stage
| Time | Performer |
| --- | --- |
| 2 p.m. | Richmond Hill Concert Band |
| 2:30 p.m. | Saint O |
| 4 p.m. | Girl Pow-R |
| 5 p.m. | Rubik's Cube Finals |
| 5:30 p.m. | I, the Mountain |
| 7:30 p.m. | Official Welcome and O' Canada by Vanessa Wang |
| 8 p.m. | Headline Performance: KARDINAL OFFISHALL |
| 9:15 p.m. | HUMAN KEBAB |
| 10 p.m. | Fireworks |
| 10:20 p.m. | HUMAN KEBAB |
Wedding Gazebo Stage
| Time | Performer |
| --- | --- |
| 2:15 - 2:45 p.m. | Rubik's Cube Competition (preliminary rounds) |
| 2:45 - 3 p.m. | Cultural Group Performance |
| 3 - 3:30 p.m. | O'Canada Singing Contest |
| 3:30 - 3:45 p.m. | Ukraine Singers - Lilya and Diana Dobrovolska |
| 3:45 - 4:15 p.m. | RH 150 Trivia Contest |
| 4:15 - 4:30 p.m. | Bollywood Performance |
| 4:30 - 4:45 p.m. | Ping Pong Shake Contest |
| 5 - 5:30 p.m. | Rubik's Cube Finale Competition (Main Stage) |
| 5:30 - 6 p.m. | Katya Kuznetsova |
| 6 - 6:30 p.m. | Fruit Roll Up Contest |
Interactive Areas
Richmond Hill Canada Day celebrations offer a variety of exciting activities and activations for the whole family to participate in and enjoy!
Superior Events Midway
Location: Around the Green
Time: 2 - 10 p.m.
Play all day in one of the Region's largest Midways with more than 20 mechanical and inflatable attractions and a low-impact play-zone for toddlers. Individual tickets and Unlimited Ride Wristbands are for sale providing hours of family fun.
Community Corner
Location: Wedding Gazebo
Time: 2 - 8 p.m.
Visit the Community Corner to learn more about what Richmond Hill has to offer and participate in some fun, interactive sport demonstrations! Don't forget to visit the Entertainment section for the full Wedding Gazebo Stage schedule that includes cultural performances and contests.
Blackmore Tennis Club

Kimono Inc.

Origami Canada

Richmond Hill Center for the Performing Arts

Richmond Hill Fire Services

Richmond Hill Public Library

Richmond Hill Recreation and Culture Services

Richmond Hill Ringette Association

Richmond Hill Soccer Club

Stars United Baton Club
Art Exhibition
Location: Boynton House
Time: 2 - 8 p.m.
The Art Exhibit showcases contemporary arts and crafts, local art organizations, schools and more. Located around the historic Boynton House, established artists, undiscovered talents, art groups and organizations will sell and display their work.
Bahia Zitouni

Banoo Made

EmMeMa

Oak Contemporary Inc.

ParisaArtandCraft

Splurge gifts
Contests
Feeling competitive? Participate in one of our many contests and competitions throughout the day for your chance to win a prize! Spaces are limited, so be sure to pre-register for the contests listed below.
*Pre-Registration closes at 12 p.m. on Thursday, June 29
Rubik's Cube Competition: 2:15 - 2:45 p.m.

Back by popular demand, the competition consists of multiple rounds and participants to see who can complete a Rubik's Cube in the fastest time.

O'Canada Singing Contest: 3 - 3:30 p.m.

Open to all ages, each contestant will show their patriotism and sing our National Anthem! The crowd will cheer for their favourite contestant to determine the winner.

RH150 Trivia Contest: 3:45 - 4:15 p.m.

Open to all ages, come celebrate Richmond Hill's 150th anniversary and test your knowledge! Contestants will be asked a series of questions about the history of Richmond Hill. The first to buzz and answer correctly will be awarded a point. The person at the end of the question period with the most points will be declared the winner.

Ping Pong Shake: 4:30 - 4:45 p.m.

Open to all ages, each contestant will place three ping pong balls into an empty tissue box that will tied around their waist. Players must shake their bodies until their tissue box is empty. The first person or the person with the least amount of ping pongs after 10 minutes is declared the winner.

Fruit Roll Up Contest: 6 - 6:30 p.m.

Kids and teens alike are obsessed with the Fruit Roll Up Challenge! Register to try and roll up the fruit roll up in the shortest amount of time without touching them with your hands.
Food & Beverage Concessions
Food & Beverage Concessions
Treat yourself and indulge in a variety of festival-style delights, including chicken burgers, hamburgers, barbecue and skewer treats, tacos, churros and soft-serve ice cream. Vegetarian, vegan and halal options available for purchase.
Location: Around the Green
Time: 2 - 11 p.m.
Backyardigan Food Truck
Churricos
Gotham Grill Inc.
HK STATION
Lemoniscious Inc.
Liko's Hawaiian BBQ
Los Vietnamita
Mango Volcano
Mister Softee Ontario
Mobile ICEE
Mr. Kettle Corn Inc.
PALETTAMERICA INC
Richmond Hill Fill It Up Water Trailer
Taste of Asia
Taste the Tornado
Tropic Love
Vital Link Ice Cream
King Henry's Arms Beer Garden
Enjoy live entertainment and drink at the licensed, outdoor patio Drop by to hear the sounds of local homegrown talent and try a local craft beer provided by King Henry's Arms, a long-time Richmond Hill establishment.
Location: Agricultural Building #1
Time: 2 - 11 p.m.
Frequently Asked Questions
Q: What is the cost of admission?
A: Admission to the event is free. Fees will apply for any vendor purchases and midway attractions.
Q: Where can I park?
A: There are various public parking signs throughout the venue for parking. There are also parking attendants on-site to help direct traffic through the parking lots.
Q: Can I ride my bicycle to the event?
A: You are encouraged to walk or bike! Limited bike racks are available near the entrance of the Sports Centre.
Q: Does the event close if it rains?
A: The event will continue rain or shine. In case of inclement weather where safety is a concern, you will be asked to exit the park.
Q: Is there an ATM on-site?
A: Yes, there is an ATM located inside the Midway area.
Q: Can I bring my dog or other pets?
A: Yes, Pets are welcome on the Richmond Green Park grounds. Please refrain from bringing pets into the food and beverage area. In addition, we strongly encouraged you to leave your pets at home for the fireworks display at 10 p.m.
Q: What time do the fireworks start and where is the viewing area?
A: Fireworks begin promptly at 10 p.m. Fireworks viewing area signs are located throughout the site.
Q: Can I register for the contests on event day?
A: Contestants can
pre-register
up until 12 p.m. on June 29. Please visit the Contest Registration Booth at the Wedding Gazebo on event day to inquire on availability.
Thank you to our 2023 Partners
Presenting Partner
Stage Partner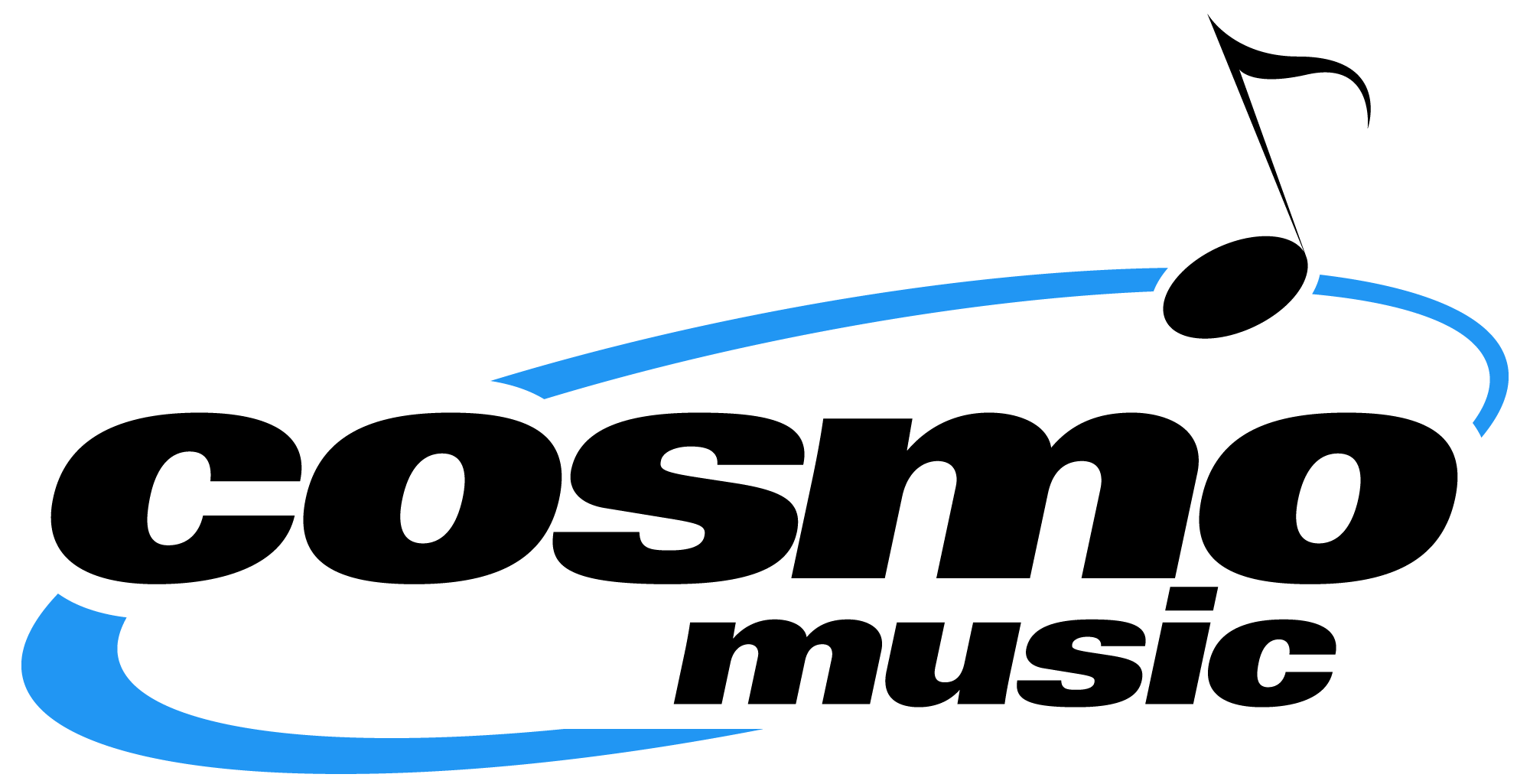 Event Partners

Official Suppliers
To be a Partner with the City of Richmond Hill Events, visit our Partnerships and Advertising page for more information.
Stay up-to-date on Richmond Hill Festivals and Events
See what other events we have planned at RichmondHill.ca/EventServices