While we cannot enjoy Concerts in the Park as we have in the past, this year we will host Concerts in the Parking Lot in order to still enjoy musical talent in a socially distanced format. For more distanced summer events visit RichmondHill.ca/SummerSeries.
Tim Hortons and RBC Presents Concerts in the Parking Lot
Location: Richmond Hill GO Station overflow parking lot (located at the northeast corner of Major Mackenzie Drive and Newkirk Road)
Watch Richmond Hill's Got Talent Live
Didn't secure a spot at the drive in show? You can still watch the concert in real time via livestream.
Concerts in the Parking Lot offers a drive-in concert experience in the Richmond Hill GO Station's overflow parking lot. Come together as a community while enjoying traditional 'Concerts in the Park' style-events from the comfort of your vehicle. Spend some quality family time together on a warm summer evening in a physically distanced environment. All concerts are free of charge for Richmond Hill residents and will begin at 7 p.m., concluding at 8:15 p.m. with no intermission. Gates open at 6 p.m. Patrons must pre-register online and bring proof of pre-registration to gain access to the grounds.
Concerts in the Parking Lot Schedule
Date
Concert
Registration Date
Thursday, July 15
A Tribute to the Bee Gees

Closed

Thursday, July 29
Family Concert featuring Splash N' Boots
Thursday, August 5
The Good Brothers
Thursday, August 12

CZN and Noa

Thursday, August 19
The Legends featuring tributes to Frankie Vallie, Engelbert Humperdinck and Roy Orbison

Thursday, August 5

Thursday, August 26
Exodus - A Tribute to Bob Marley
Thursday, September 2
Grace 2 - A Tribute to the Tragically Hip
Thursday, September 9
Richmond Hill's Got Talent - Spaces available
What you Need to Know Before you Arrive
Proof of registration will be requested upon entry.
Due to the nature of the event, pets are not permitted in vehicles or on the event grounds.
Washrooms will be available for public use at the drive-in concerts and movies.
How to register
How to register
Registering for programs has never been easier with our new recreation registration system ActiveRH.
Step 1
Create your personalized ActiveRH account.
Step 2
Find your programs and create a wish list of your top choices.
Step 3
Login to ActiveRH on registration day, register for your selected programs and check out.
Funded by the Government of Ontario
Thank you to our sponsors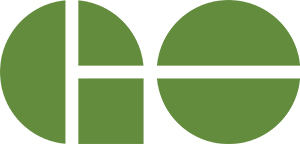 Additional information
Richmond Hill will photograph and record the event for promotional purposes.
Richmond Hill promotes a smoke-free environment and follows Richmond Hill's Smoke-Free Policy and the Ontario Smoke-Free Act.
Learn more about: